Designed by: Axelrod-Grobman, Joseph Cory (Geotectura Studio) and Architects Nili and Nir Chen
The Porter School of Environmental Studies Building is Tel Aviv University's first green building and one of the first of its kind in Israel. The building serves as a unique and accessible laboratory for green architecture and environmental studies, and integrates assorted environmental technologies such as energy production and water and sewage recycling. The building also serves as a platform for experiments in advanced technologies and environmentally friendly structural systems.
The building's dynamic form and appearance is the result of the interplay between two formal elements and unique character - the ecological wall, planned as a porous metal lattice, and the building's primary mass, planned as an opaque body that 'hovers' above the ground floor. Between these two bodies, is a central space that serves as a venue for gatherings and public activity. The building was planned by three architectural firms that joined forces in winning an architecture competition: Axelrod-Grobman, Joseph Cory (Geotectura Studio) and architects Nili and Nir Chen.
The Porter Building is Israel's first LEED Platinum certified building, as well as recipient of the Israel government's "Diamond Level" Green Building Standard (5281) and it won international awards such as the Autodesk University AEC Excellence Award 2017.
Photographer: Shai Epstein
​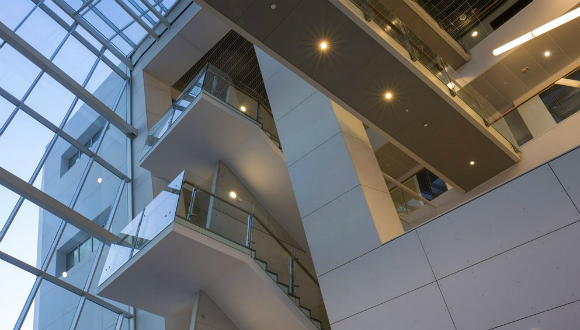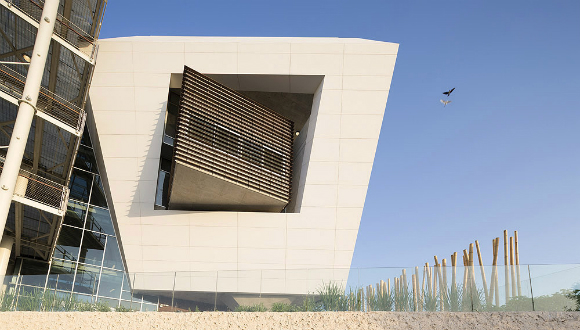 ​